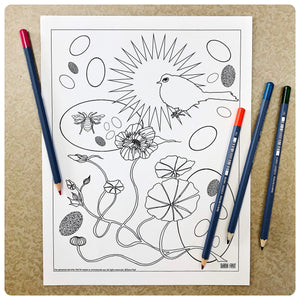 Springtime Wren Coloring Page
One of a kind illustrated coloring page by Diana Fayt.
You are free to make as many copies as you'd like from your individual purchase. Out of respect I ask that you please do not share your purchase link with others. This item is for your personal use only and cannot be used for resale or commercial purposes in any way.
Once you've completed you purchase you will receive an email with a link to download your page to print on a standard 8.5" x 11" paper.
All images are copyrighted. All rights reserved by Diana Fayt.